VSEs and SMEs should not be left out of the use of webmarketing to develop their business, so here are 4 essential webmarketing actions for VSEs and SMEs! Four easy webmarketing channels to make a return on investment on the web. While Facebook and Google are capturing more and more of the available brain time of the French, what better way to find new customers?
Are you a plumber in Agen? Why not say it on the web! Thus, you will be referenced by Google as Plumber in Agen and not as "APMN Agen" or another exotic form of business name. It's always more convenient for the user, isn't it?
To be visible on the internet and to your users, here are 4 essential webmarketing actions for VSEs and SMEs!
1. SEO
SEO is a major lever in your online presence strategy. SEO (natural referencing) is a combination of techniques, more or less obscure, which allows you to be more visible on Google results. SEO is essential because 98% of French Internet users ask Google questions daily. Among these 98%, a good number of searches relate to your job! Imagine being present on 100% of the search results in your sector!
Thanks to SEO, you can therefore optimize your content, the code of your website and the way people talk about you, quote you in articles and link to your website (backlinks), to increase your visibility and therefore boost your business. 50% of people looking for a store on the internet end up going there the same day!
Creating a website without working on your SEO is like throwing your money away: it's the same as opening a swimwear store in the Alps, without even talking to hotels with swimming pools, imagine your turnover!
SEO is a long-term and time-consuming strategy, which will always pay off! A regular and qualitative commitment can pay off after a few months! The advice of a seasoned SEO consultant is a card to play to accelerate the obtaining of results and the durability of your SEO positions.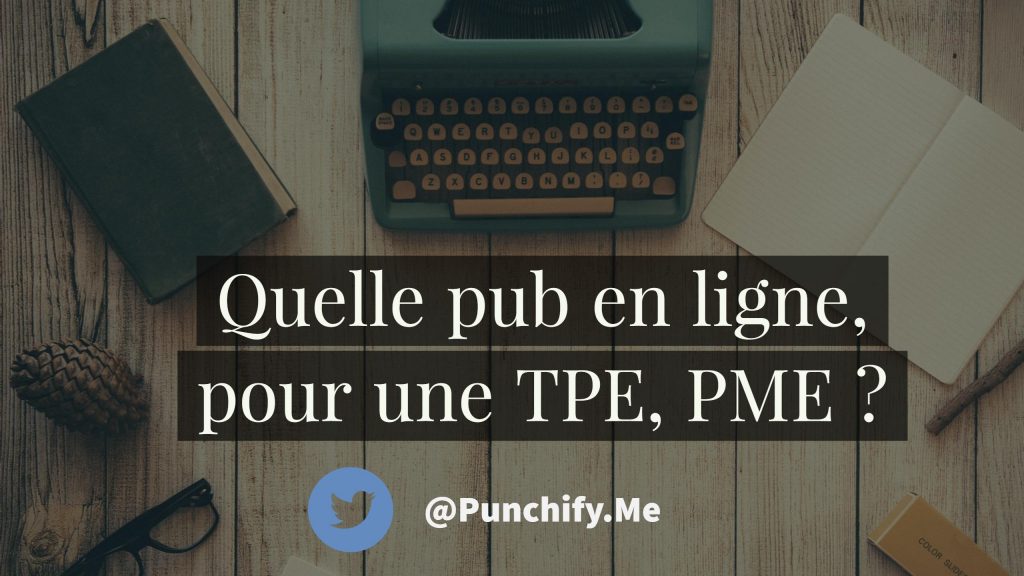 2. Online advertising (Adword)
You have already purchased an insert in the firefighters' calendar, why not do it on their website? Indeed, if you have had good feedback on print ads, do not hesitate to get into online advertising. Three main types of online advertising are available to you, as a VSE or SME:
Google Adword Express
Adword Express is between advertising and SEO, Google Adword Express allows you to create text ads that will appear during mobile or local (geo-located) searches. With Google Adword Express for VSEs and SMEs, your advertisement will be a text message with a title, description, website and (if desired) a telephone number. The purpose of Google Adword Express is to facilitate access to online advertising and CPC, to VSEs and SMEs.
Google Adword Search
With the same text ad principle as for Google Adword Express. Google Adword Search has many options in addition to Adword Express: Ad extensions, advanced analyses, graphics, different types of ads, option, automatic rules... Even if it seems more complicated, it's the best way to do it. online advertising. The Google Adword solution allows you to manage Search and Display (ie text ads in Google results AND banners, see below).
Google Adword Display
This is the visual bent of Google Adword Search. Indeed, Google Adword Display allows you to buy advertising space on the Google advertiser network. It can be the site of Le Monde or the site of your local daily newspaper. Google Adword Display allows you to display banners (insert) delivering a specific message about your business (take the opportunity to talk about what you do best!). You will be able to appear on the Google advertiser network, depending on the bid you want to put per click. Depending on the trades and the quality of the advertiser, the minimum price per click, for each placement, varies.
In any case, online advertising has a big advantage: you pay per click . If no one clicks on your ad, you pay nothing. If you want to start with online advertising, try Google Adword directly (NOT ADWORD EXPRESS). Not that complicated, this online software allows you to become familiar with online advertising.
Online advertising is a quick (even immediate) technique, unlike SEO, but which can be expensive if it is poorly optimized. Indeed, remember to launch your campaigns and send your users to a site with a form and an effective landing page to have contacts!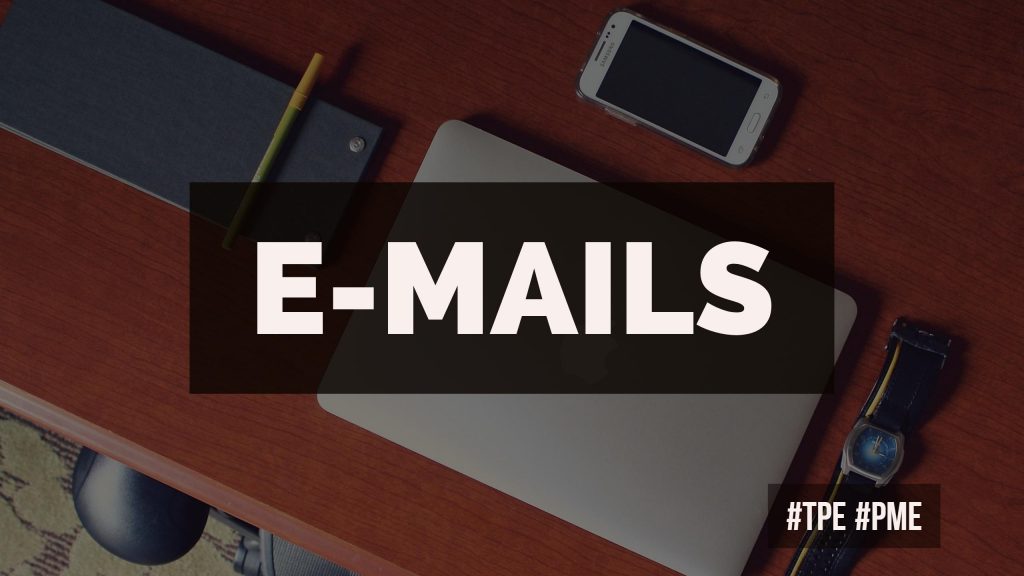 3. Sending emails and newsletters
If you have customers for a long time, you must have their emails. If you are starting your business, remember to ask each time for the email of your prospects/customers/former customers/friends…! It is a gold mine for the activity of your VSE or SME. In my box, we call this: the war chest!
Another scenario: I am a cabinetmaker, I buy a new machine that allows me to make a new type of furniture. I'm proud and happy and I have a new machine… I'm naturally going to tell my friends about it, over a drink or on the phone. They will tell me that they know someone who will become my client thanks to this new machine! A customer to win after talking to 10 people: a good deal!
Do the same on the internet, thanks to emails: imagine the power of an email sent to all your former customers … 1000 emails sent, in the previous example, would have generated 100 new customers!
Mass email (Newsletter): the essentials for the beginner
Use an online emailing software: Sendinblue is the cheapest on the market, for a great quality/facility/price ratio: http://www.sendinblue.com (even my 60-year-old mother sends her mass emails with it) .

If you do not use emailing software, do not put the emails in the To: field but

use the Bcc: field

(this will hide the emails of other people at the reception)

Send an email for ONE reason

Keep it concise and clear (4 lines)

Say why and how the person receives your email

Do a

webmarketing training

with experts, you will find free ones on the web
Related: SEO optimization of blog posts in 8 steps
Put yourself in your customers' shoes
Finally, always put yourself in your customers' shoes: what do you like to receive and what do you not receive? You like to read relevant info in your mailbox (not ads)… so do the same with your own mass emails and send interesting information! Turn your "pub" emails into "readable" emails.
*If I become a cabinetmaker again* Unlike an advertisement, I know that my customers will like to read an article: Choosing the best wood for your kitchen plan? content three paragraphs: what wood, its advantages, its treatment and at the end, I say that I make tailor-made kitchen plans and that you can contact me!
Alongside this strategy for sending mass emails, you will of course need to have an email collection strategy. And always remember to inform subscribers that they will receive emails from you. In addition, you must declare your database to the CNIL.
4. Social media
I'll get straight to the point: social media is essential to increase the visibility of your VSE or SME. Creating accounts is free (Facebook, Google+, Twitter, Instagram, etc.) and fast. The rest of the work, on social networks, is animation. Attention, to stay focused and not to scatter or lose the message of your company (what you do best), register on one (or even two) social networks MAXIMUM.
The only essential profile for VSEs and SMEs is on Google +: this allows you to appear on Google Map, list your website and access a Youtube channel. If you don't have time, just do that.
Social media makes it possible to interact with a very large potential community. However Facebook, Instagram and Twitter are in full reduction of the Reach of business pages to encourage them to pay. Online advertising tools are offered directly by Facebook Business publishers,
The future of the use of social networks for VSEs and SMEs surely lies in the use of instant messengers like Facebook Messenger. VSEs and SMEs would find a two-way interaction thanks to advanced functionalities (bots, automatic messages, direct chat, etc.).