You make backlinks and you don't want to check the indexing of URLs one by one in google with the site:url function: I offer you a GoogleSheet document that allows you to do this in a few clicks.
To access the document, please complete the form below:
Why is URL indexing important?
Backlinks to your site are only important if people come to your site for its content.
Even so, without backlinks, no one will ever know what you've written and won't care.
The reason this is important is that many people take Google's rankings as an indication of how popular their website really is, but really it just means that Google knows more about your site than other search engines. search because it gets better information from your linked sites.
Related: Building backlinks on wikipedia
So if you don't link from external websites or other online profiles, Google won't know what's really going on in your life and writing; also, Google probably won't show all search results that are relevant to someone searching for something related to what you're talking about.
Backlinks not indexed: 2 reasons
the site that made the backlink is not relevant or trustworthy in the eyes of Google

the URL, page, content that surrounds your link is not worthy of entering Google's index
These two points are (often) negative signs regarding your link. If the site or the URL is not considered worthy by Google to be offered to Internet users, it is because the quality is too poor.
Backlinks not indexed: 2 solutions
If your backlinks are not indexed, 3 solutions are available to you
Indexed backlinks: the real impact on SEO
For one of our customers who works in the car rental world and is not yet a leader in the market, we have created many links in recent weeks. With Google's indexing vagaries, some backlinks were not indexed (78 in total).
Customer case: car rental
7 days after submitting to our favorite indexing tool , we noticed these results: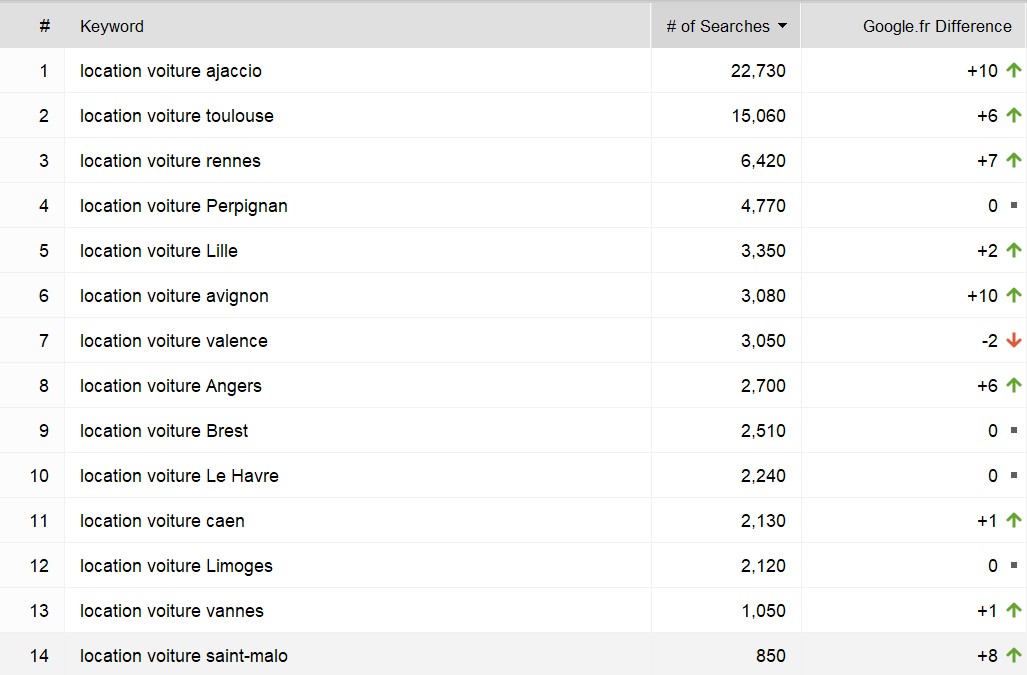 We start from afar (most keywords are on the 3rd page of Google), but imagine the gain in positions between before indexing and after!
Customer case: doors
Another of our clients, for whom the results had increased significantly in recent months, benefited from a big boost with the indexing of around forty backlinks.
For this client, we are talking about positions on page 1 of Google